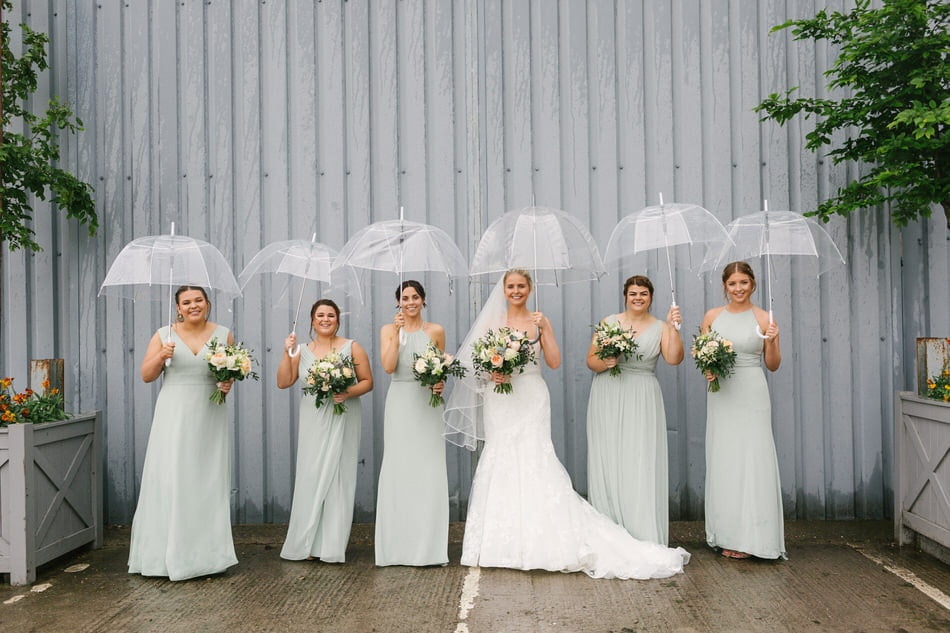 Advice for rain on your wedding day
"What happens if it rains on my wedding day?' is one of the questions I get asked the most, by couples, so I thought I'd put together my tips that will give advice for rain on your wedding day.
Tips for a rainy wedding
Let's be honest, everyone would prefer the sun to be shining on their wedding day. My couples always tell me that they've been checking the weather every day, in the run up to their wedding, but on the day if it rains, there's absolutely nothing you can do about it! You're still going to have an amazing day and I promise you that on the day, it won't be as important as you think it is. Remember why you're getting married in the first place and just embrace it.Your family and friends will all be there to celebrate with you and it will still be perfect! I've photographed dozens of rainy wedding days and the weather definitely didn't dampen anyone's spirits.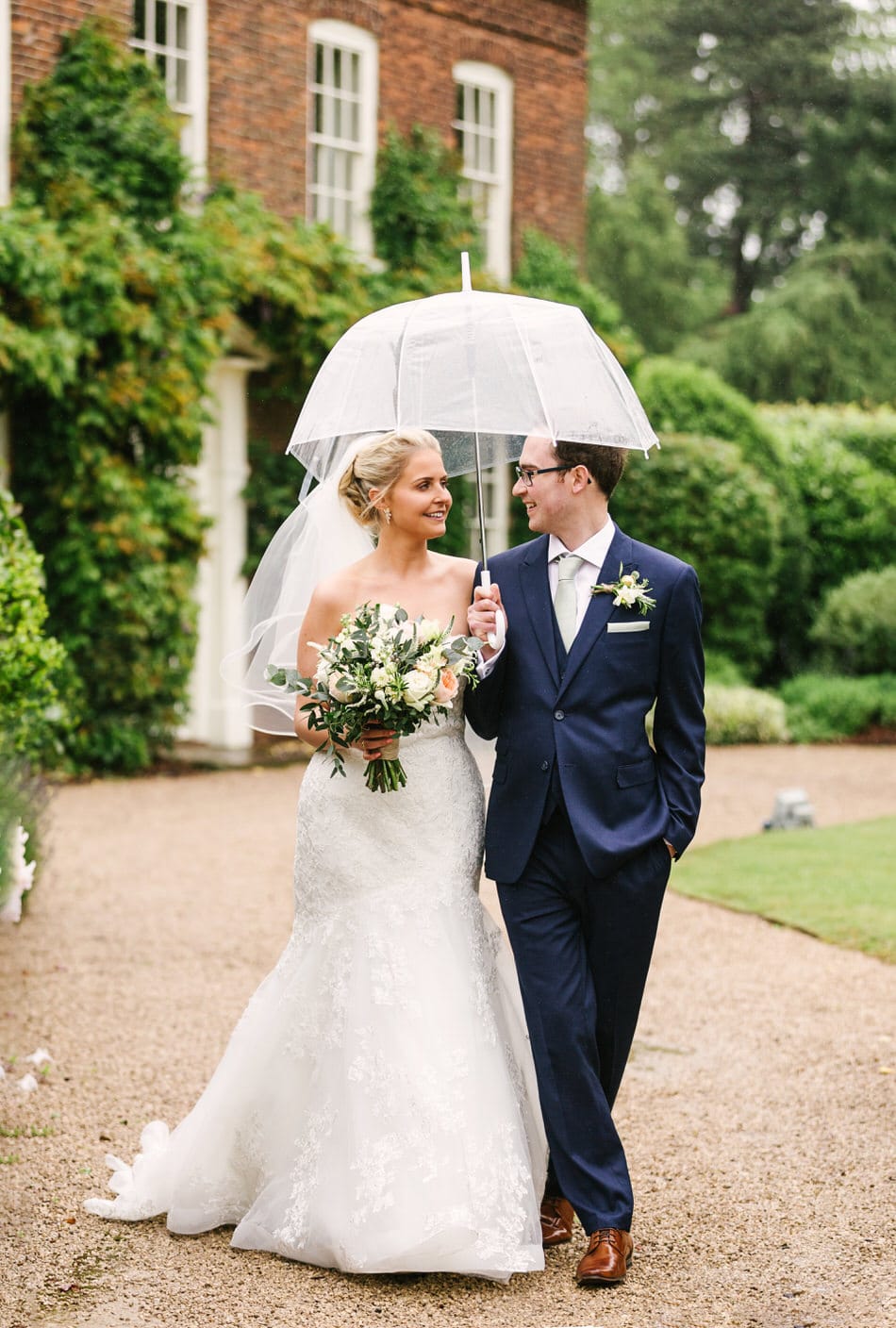 Be prepared
If you've got a plan B you'll have less to worry about. In the UK, there's a chance it might rain, even in the Summer. Choose a venue that you love just as much inside as you do outside. If you're having an outdoor ceremony, chat to your venue about what their back up plan is if they need to move you inside. Make sure explore the options where your drinks reception will be if you have to be inside.
Umbrellas
Bit of an obvious one, is buy umbrellas! Clear plastic ones or white ones work really well, as you can either see through them or they bounce light back onto your faces and they're relatively cheap. Amazon is your friend here. Make sure you have enough for your bridal party, ideally one each but one between two as a minimum. As well as keeping you all dry, they look great in photos and can be used as props to add some fun. The clear plastic ones, have more of a dome shape and protect your hair better as they cover you more. Finally, make sure they're not left in someone's car! If the forecast says rain, delegate bringing the umbrellas to one of your bridal party. They're no good in the car. If it's raining when you come out of church, you're going to need them there and then.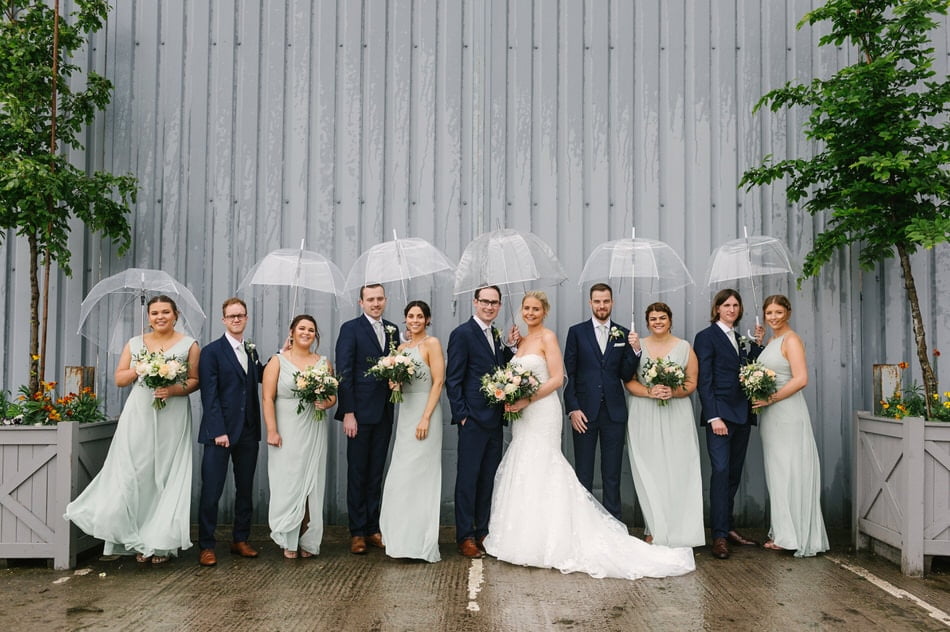 Embrace the weather and have fun
The best advice for rain on your wedding day is to just embrace it. There's nothing you can do about it, so just go with it.You're only doing to do this once and I want you to look back and remember how much fun you had, not remember how worried about getting the bottom of your dress wet! You're not going to wear it again so hitch it up and try and just let go. I totally get that you might want to wear your wedding shoes again, so buy a pair of wellies to slip on when we nip outside for photos. No one will see them under your dress and it'll mean you won't be worrying about getting your expensive shoes wet.
Trust your photographer
I've photographed dozens of rainy wedding days and will have scouted out locations where I can take photos if it rains. Most of the time I'll take your family photos indoors, that way everyone is warm and dry until they're needed. For your couple photos, I like to use sheltered areas of your venue, such as doorways, cosy corners or anywhere with great window light and under tree canopy's. Trust me with the locations I suggest, as I'll see things differently to you and know that it's going to make an awesome photo. After it's stopped raining you often get a dramatic sky. So stick your wellies on and trust me when I suggest coming outside for a photo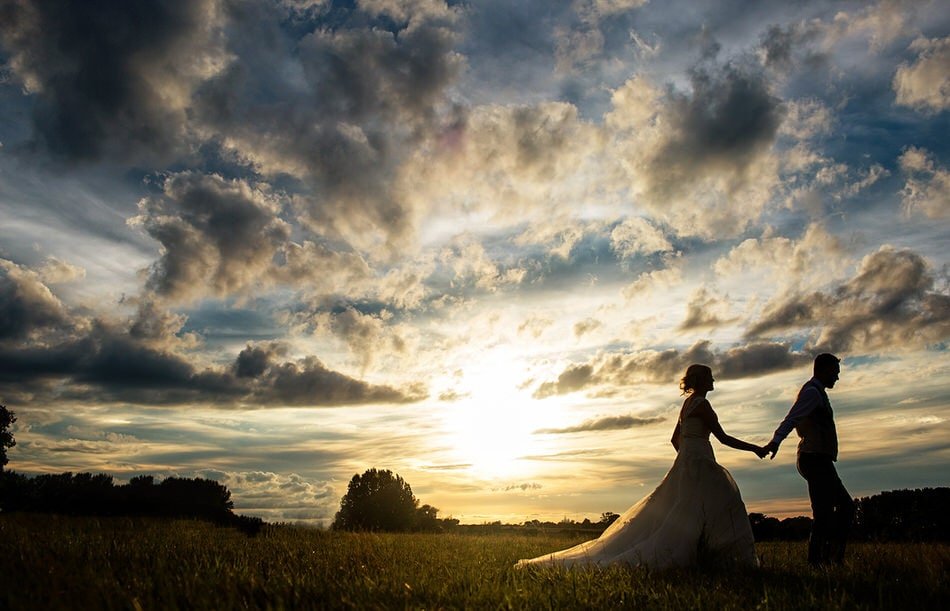 Be flexible with your timeline – go with the flow
Be flexible with the time you've allocated for photos. Often it doesn't rain for the entire day, so we can nip outside for short bursts of photos, rather than doing everything at once. Don't worry if you can't have confetti thrown outside immediately after your ceremony. Some venues will allow this inside, as you walk down the aisle. I can also set up a confetti photo (see below) with just some of your guests, if we get a break in the weather.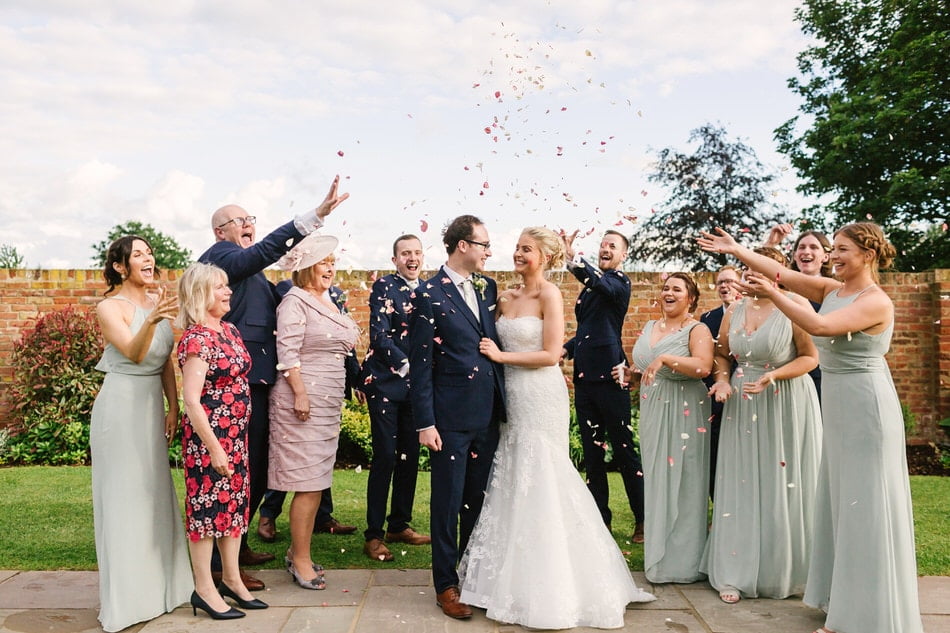 Get in close
Get under than umbrella and cuddle up! I promise to not make you do any awkward posing. I like to keep things natural and will just give you a bit of gentle direction. Enjoy keeping each other warm and cosy and forget I'm there for a few minutes.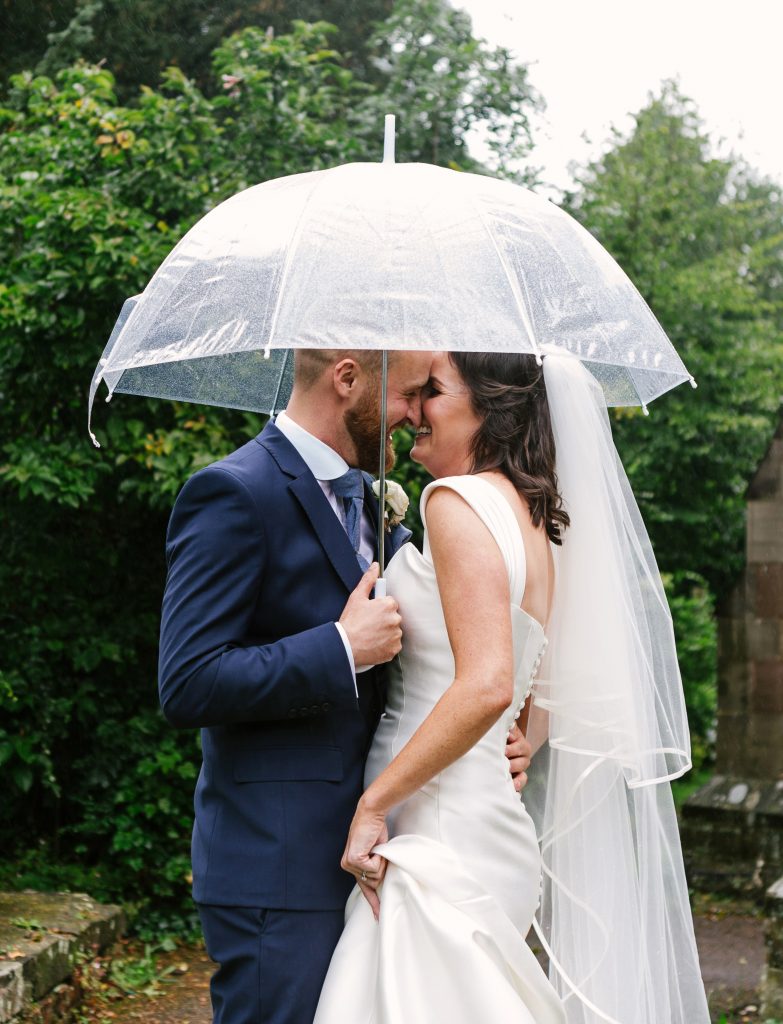 FIND ME
Jo Hastings is a Birmingham Wedding Photographer, offering creative, relaxed, natural wedding photography in the West Midlands, Warwickshire, Staffordshire, Worcestershire, Shropshire, Cotswolds and throughout the UK. She is also sought after for her natural, colourful family photography.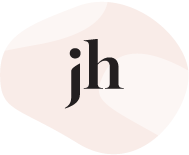 (c) Jo Hastings Photography 2009-2020. Birmingham, West Midlands